Because Meisterbrief
Posts: 14596
Joined: 02.08.2009, 16:04
Vorname: E
Spamabfrage: Meister
Location: Guncity
nochmal
die Hinterachse ist die spurgebende Achse . Man könnte es noch ausweiten mit passiven Lenkeinflüssen von der Hinterachse .

42 is the "Answer to the Ultimate Question of Life, the Universe, and Everything"
---
Zu oft hier
Posts: 1477
Joined: 17.11.2006, 11:21
Vorname: Bene
Spamabfrage: HookahKing
Location: München
Contact:
OK das leuchtet mir ein. Eine Vibration im Lenkrad trotzdem nicht. Das fühlt sich zmd. Bei mir so an als würde das direkt von einem Teil kommen was mit dem Lenkgetriebe Verbindung hat.
Zitat Loki: Klar fährt der! Wahhrscheinlich mit mehr LD wie du Reifendruck!
DIMI:
BMW
---
Forenjunky
Posts: 9008
Joined: 24.10.2013, 01:32
Vorname: Richard
Spamabfrage: Richuu
Location: Erlangen
Kleines Update von mir:
Neue Scheiben hinten drauf: GENAUSO schepps wie die alten... heißt also irgendwie das die Radnabenauflage krumm ist....

(Hab die alten Stehbolzen raus, Radnaben vom Rost befreit, neue Stehbolzen rein.... alles für nix)
リ チュ ア ル ド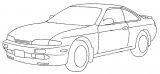 ---